Experience & Event Planning
Syde Agency plans high impact and rewarding events for our clients.
Here are a few of our past events.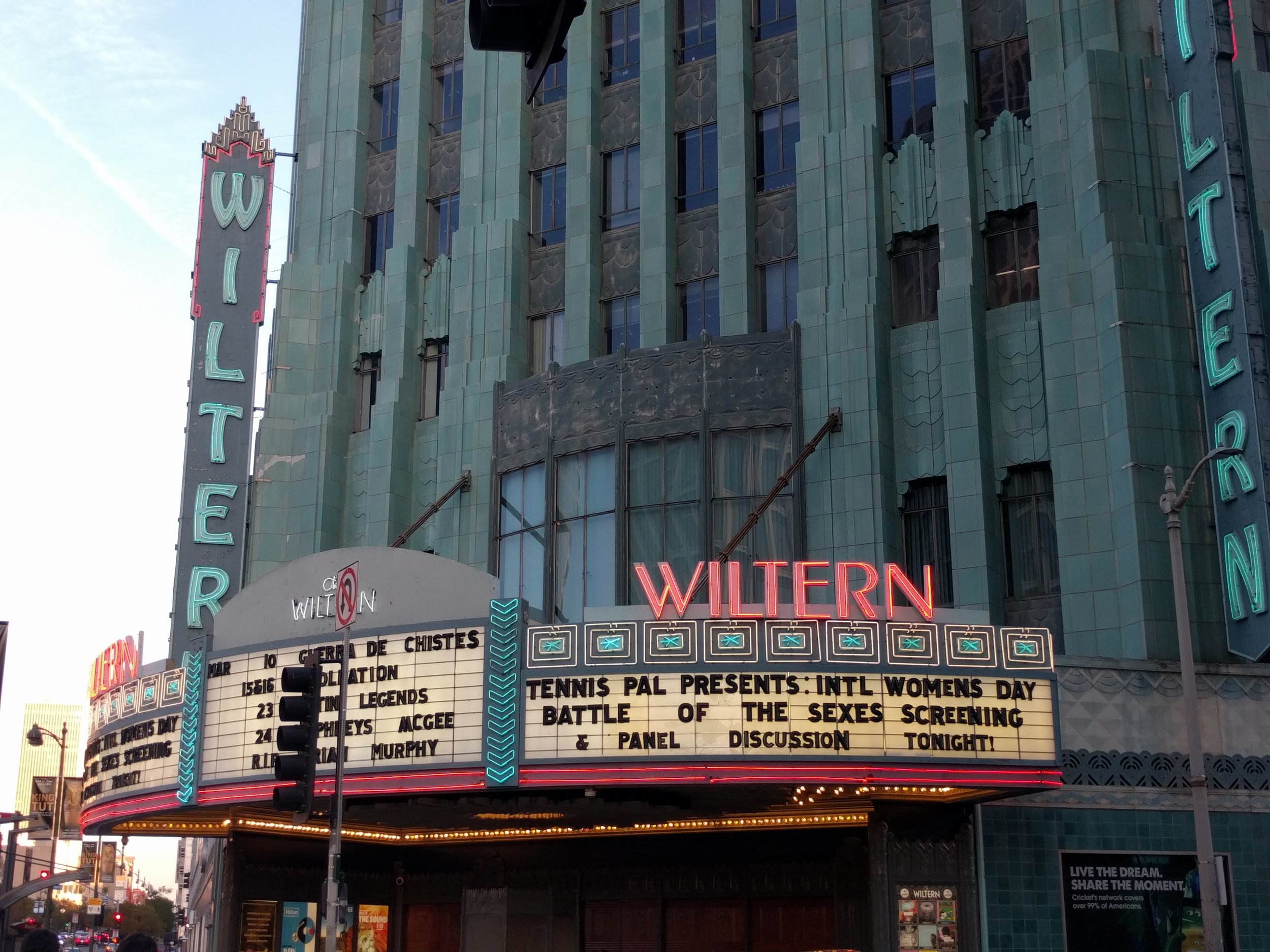 Battle of the Sexes Movie Screening at the Wiltern Theatre
TennisPal is an social network community app for iOS and Android that connects tennis players from around the globe to play a match anywhere, any time.
What the client wanted:
The client wanted to gain exposure for the app while bringing the TennisPal community together.
What we did:
We negotiated sponsorship of the "Battle of the Sexes" film screening at the Wiltern Theatre and invited the TennisPal community to attend the event. The sponsorship allowed TennisPal to be advertised on the marquee of the Wiltern, providing an exceptional promotional opportunity. The event also gave members of the TennisPal community a fantastic setting for socializing, networking, and enjoying a night of film in Los Angeles.
Legal Hackers Meetup
What we did:
We reached out to the coordinators of the Legal Hackers LA meetup group and discussed event collaboration with ESTET. Legal Hackers is an international organization of professionals in law, academics, and technology. The members seek to make a positive impact on the practice of law through technology and on technology through legal policy.

We conceived the idea of setting up a panel of attorneys and inviting young entrepreneurs to attend a discussion about the legal strategies involved in establishing and running a business. The entrepreneurs would have an opportunity to ask specific questions pertaining to their businesses and would receive valuable guidance from experienced legal professionals. A presentation of startup demos would take place as well, giving attendees the opportunity to learn the step-by-step process of startup establishment, providing a platform for related questions and responses.

We scouted locations to find the perfect setting for the event, deciding on General Assembly in downtown Los Angeles and arranging the use of the space. We coordinated, moderated, and oversaw the entire event from start to finish, including the production of all photography and videography.

The event was highly successful, providing an excellent platform for the sharing of information, ideas, and common goals.
ESTET is an eDiscovery company specializing in litigation technology.
What the client wanted: To have an opportunity to network and promote the services offered.
SpaceX Tour
What we did: We created an extraordinary opportunity for ESTET attorneys to participate in an exclusive tour of the headquarters of the world-renowned company SpaceX, which designs, manufactures, and launches revolutionary spacecraft.

We coordinated and hosted the unforgettable event, gathering members of the ESTET community for a rare encounter with groundbreaking space technology. In addition to arranging the personalized tour with SpaceX, we coordinated VIP transportation to the elite facility via private helicopters from downtown Los Angeles.

The event was a brilliant success, delivering the results the client was seeking.
What the client wanted: To have an opportunity to network and socialize while participating in an exclusive, intellectually stimulating event.